Molly Webster
Vocal Instruction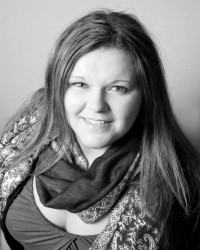 Mollywebster@mainstreetmusicstudios.com
207.992.7870
Molly Webster is a local vocal talent hailing originally from Patten, ME. Completing her studies at The University of Maine, she received two undergraduate degrees; BME – Music Education, as well as BMP – Vocal Performance. She then went on to receive her MM in Choral Conducting in May of 2010.
With a focus on all styles from classical instruction to jazz, Broadway, country, pop, rock and beyond, Molly has been a private vocal instructor for the past 6+ years and currently has over 25 students under her tutelage. She strives to create the most supportive, nurturing, and fun environment possible all while creating eclectic, well-rounded, learned, healthful, and life-long singers.
An avid performer in all genres, Molly can be found singing with friends at local gigs, performing classical works, or directing choirs throughout the area. Molly serves as the choir director at the Church of Universal Fellowship in Orono, she is an adjunct faculty member at NESCom, teaching a course on the history of American popular music, and founded a choir at Husson University in the fall of 2011. Molly is also a member of the National Association of Teachers of Singing (NATS).