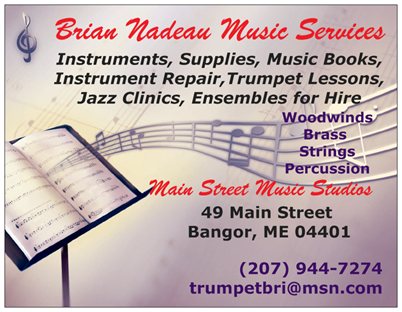 Brian Nadeau Music Services offers a complete range of services for all instrument types. Offering instrument rental, purchase and repair, supplies and music books, to the Bangor and Brewer area, we can help people find, purchase, and make the most of their instruments.
We also offer jazz clinics and ensembles for hire in the Bangor area.
Brian Nadeau is an accomplished performer and instructor who operates out of Main Street Music Studios in Brewer.
For more information on what we carry, or to place an order, contact us:
Contact Brian Nadeau Music Services